DIRECTORS WHO ARE PERSONALLY
INVESTED IN YOUR HOME.
From colour selection to key in the door, Assetbuild's directors Kevin and Antonietta are personally invested in every new project. It's a commitment they made to themselves and to their clients when they launched the company in 2010. It is a commitment that has only been possible through measured growth and by always remaining focused on the vision to only build homes of distinction.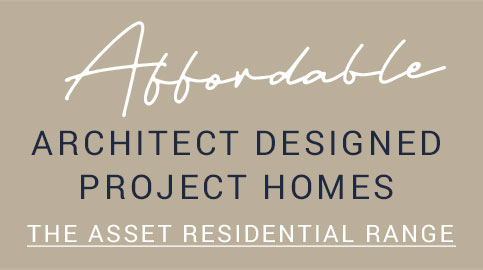 WHAT IS THE ASSETBUILD DIFFERENCE?
A client once told us "you can feel the quality" in an Assetbuild home, and after going on many home building journeys with each of our clients over the years, we've come to realise that quality is a tangible thing. The finely polished concrete surface of a benchtop, the craftsmanship in the joinery or the clever, but subtle design features in the kitchen cabinetry. These are the small things individually, but together they are the Assetbuild difference.
Delivering on Client Expectations
Custom individual homes are where Assetbuild really made a name for ourselves. Meeting with the client, understanding their goals and lifestyle needs and then working with them to create a home that not just delivers on, but exceeds their expectations. Key to consistently achieving this outcome for our clients is Assetbuild's process. Starting with a face to face meeting with the directors, our process is underpinned by open and honest communication.
It's how we make sure we continue to deliver on client expectations.
ASSETBUILD'S PROCESS